Amenities
St Mary's Church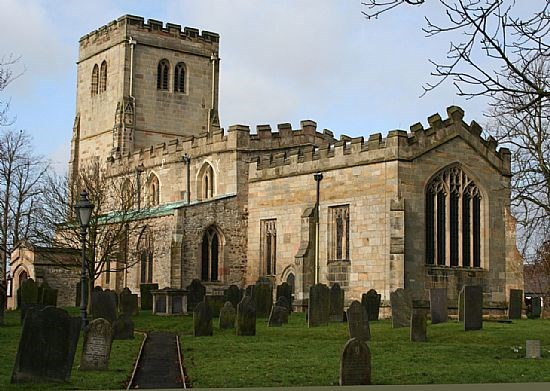 St Mary's Church in Plumtree is the Parish Church of Plumtree, Normanton on the Wolds, Clipston, Plumtree Park and North Keyworth. It is one of the oldest churches in Nottinghamshire and is noted for its painted and gilded woodwork introduced in the 1870s by George Frederick Bodley and Thomas Garner.
For more information about the church: service times, opening times, contact details, history, see the Plumtree Church website.
---
Other Local Churches
Catholic Church: St Margaret Clitherow, Willowbrook, Keyworth
Fr. Michael Williams - 01509 852147 - website
Methodist Church: Selby Lane, Keyworth
Rev. Simon Rose - 0115 914 3794 - website
Baptist Church: meet in Keyworth Primary School Hall
Rev. Elaine Blundell - 0115 937 7247 - website
United Reformed Church: Nottingham Road, Keyworth
Rev. Chris Ford - 0115 937 5086
---
Burnside Memorial Hall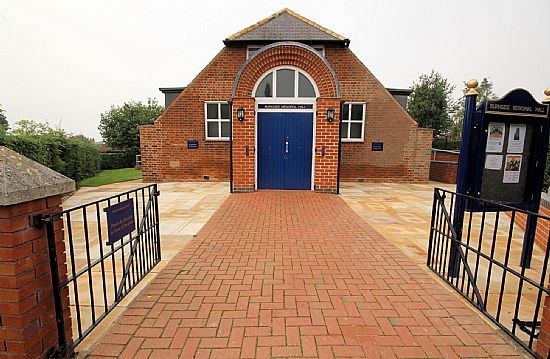 The Burnside Memorial Hall was donated to the ecclesiastical parish of Plumtree by Mrs. Alice Mary Burnside in memory of her husband, William Elliott Burnside, and was opened in 1921. The Hall is administered by Trustees.
The Burnside Memorial Hall today fulfils a vital role in providing a venue for village events. It is used regularly by the Church, for Parish Council meetings, for bridge and art groups and for dance classes.
Details of the Burnside Memorial Hall and how to hire it.
---
Health Centre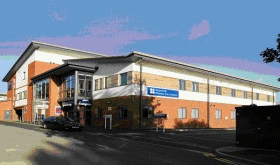 The nearest health centre that has Normanton in its catchment area is Keyworth Medical Practice, which is housed in the Keyworth Primary Care Centre, Bunny Lane, Keyworth (tel: 0115 937 3537).
It is a relatively large practice and offers a comprehensive range of medical services.
There is parking in the adjacent Bunny Lane car park (60 spaces, 4 disabled) and there are two pharmacies within easy walking distance in addition to the Medical Practice's own Pharmacy.
Keyworth Medical Practice website.
---
Community Defibrillator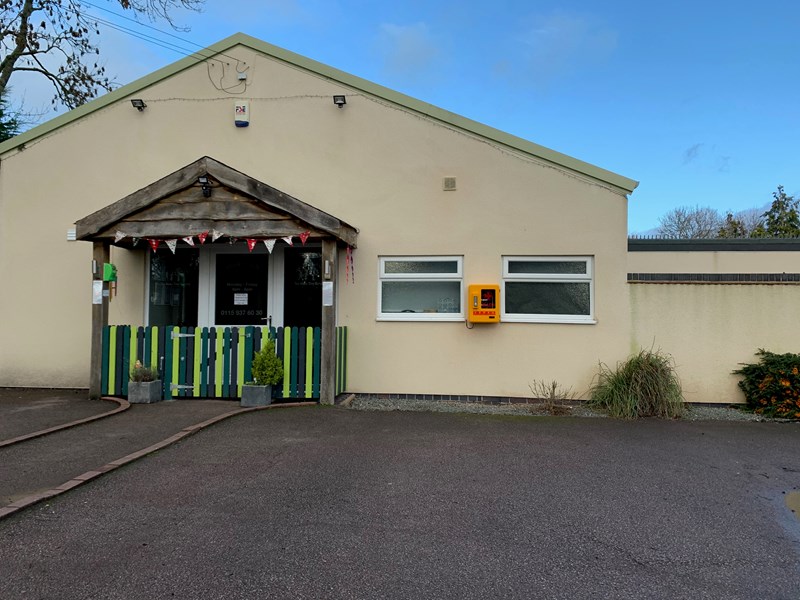 The community defibrillator is situated on the front wall at Wolds Childcare (see picture right).
Address: Old Melton Road, Plumtree NG12 5NH
What3Words location: hands.forks.define
You will need to enter a 4 digit code to gain access to the defibrillator. This code will be given to you when you dial 999 to phone for an ambulance and the operator feels the defibrillator should be used.
Signs showing the location of the defibrillator will be displayed on noticeboards in Plumtree and Normanton. Local businesses will also be asked to display location signs.
---
Footpaths
Bus Services
From Monday to Saturday, Normanton-on-the-Wolds was served by the number 19 Nottingham to Melton Mowbray bus. This passed through the village five times a day in each direction and ran via Tollerton, Stanton on the Wolds, Nether Broughton.
Due to lack of use, this service ceased on 10 April 2022.
---
Local Libraries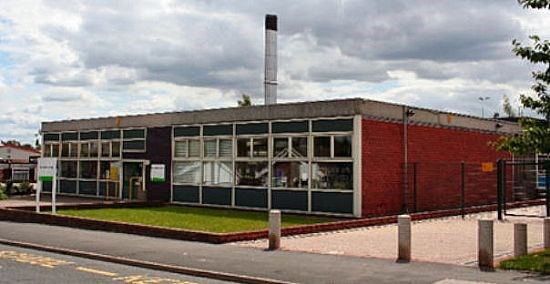 The nearest local library is on Church Drive in Keyworth (next door to The South Wolds Academy and Sixth Form).
However, if you have a Nottinghamshire library card you can use it to borrow and return books at any Nottinghamshire library (and you don't have to return books to the library from which you borrowed them).
Opening hours for local libraries are available on the Inspire website.
Nottinghamshire County Council runs a mobile library service which visits the village once a month on a Thursday morning. The mobile library makes two stops, one on The Leys (from 9.45 to 10.15) and the other outside The Plough, Old Melton Road (from 10.20 to 10.35). The current timetable is available at: Mobile Library (East South Mobile Route 12).
---
Pubs & Restaurants
Situated between Plumtree and Keyworth, there is the award-winning Perkins Bar & Bistro (and the associated "Carriage Hall" wedding and event venue), located in the converted railway station.
Other local restaurants include the Charde Oriental restaurant (opposite the petrol station on the Melton Road, Tollerton) and The Griffin in Plumtree. Slightly further afield is The Air Hostess at Tollerton.
---
Refuse Collection
Refuse is collected from the village every Friday. The collection alternates with the Grey bin (general waste) collected one week and the Green (garden waste) & Blue (recycling) bins collected the next week. You can find your collection date on the Refuse Collection Details page of the Rushcliffe Borough Council website.
Garden waste is only collected if you are a member of Rushcliffe Borough Council's garden waste collection scheme. For more information, and to join the scheme, see garden waste collection scheme.
---
Lorry Watch
Weight Restrictions were brought into force in Normanton-on-the-Wolds in July 2012. Lorries over 7.5 tonnes are banned from using the roads unless they require access to deliver goods or to take a meal break.
Lorry Watch is a scheme operated using local people to identify the misuse of weight restricted routes by heavy goods vehicles in Nottinghamshire.
If you see a heavy goods vehicle travelling on a weight restricted route please note down the following details:
Vehicle registration *
Date of sighting *
Time of sighting *
Name or number of road (e.g. Old Melton Road or A606) *
Travelling from
Travelling to
Vehicle type
Any details displayed on the vehicle, e.g. company name, telephone number.
Items marked * are required.
Use the online Report a lorry form to report the lorry to Nottinghamshire County Council. Your contact details are optional.