Bats!
Added on 04 September 2021
Bat walk around Rushcliffe Country Park!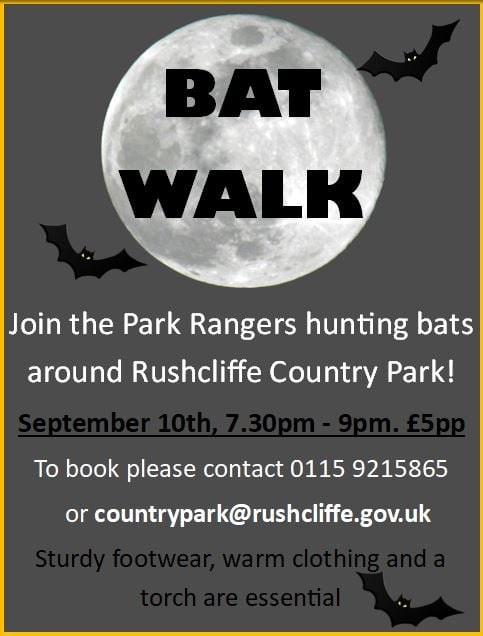 Rushcliffe Country Park Rangers will be hunting bats on Friday 10 September from 7.30pm to 9pm.
This fun activity is great for all the family. Tickets are £5 per person. Note that sturdy footwear, warm clothes and a torch are recommended.
If you would like to join the session, please book a spot by emailing countrypark@rushcliffe.gov.uk or call 0115 921 5865.